O gênio por trás da Blue Note Records
terça-feira, 22 de novembro de 2016
Até quem não é chegado em jazz já deve ter ouvido falar em lendas como John Coltrane, Miles Davis, Art Blakey e Dexter Gordon. Menos conhecido, mas não menos importante que eles, foi um senhor chamado Alfred Lion, o gênio que produziu mais de 900 discos entre os anos 40 e 60. Sem nenhuma formação musical ou acadêmica, mas muita paixão pelo que fazia, Sir Lion fundou a histórica gravadora nova-iorquina Blue Note Records.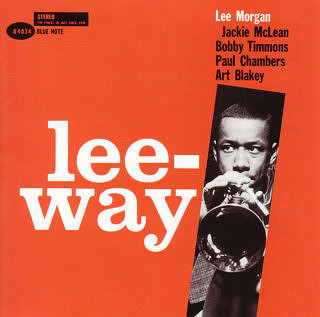 Capa do álbum Lee-Way (1960), que reuniu um dream team do jazz: Lee Morgan no trompete, Jackie McLean no sax, Bobby Timmons no piano, Paul Chambers no baixo e Art Blakey na batera.
A ideia do selo surgiu inesperadamente, durante um concerto dos pianistas Albert Ammons e Meade Lux Lewis, em 1938. Depois de se emocionar com a apresentação, Alfred foi atrás de pessoas em quem confiava para abrir a gravadora e trabalhar fazendo o que mais gostava, ouvindo um bom jazz.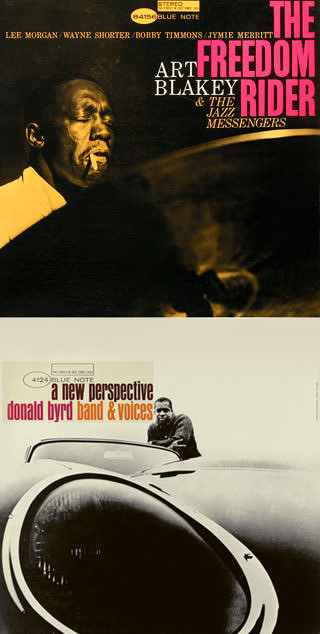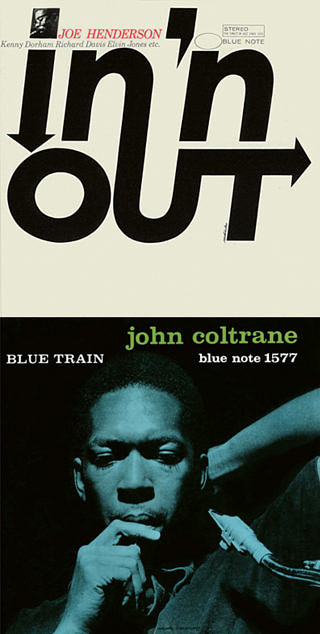 Algumas capas de grandes artistas da gravadora, como Donald Byrd, Joe Henderson, John Coltrane e o grupo Jazz Messengers.
I'm not a musician, and I could never read a note. All those years I had Blue Note I went by my ears and by my feeling.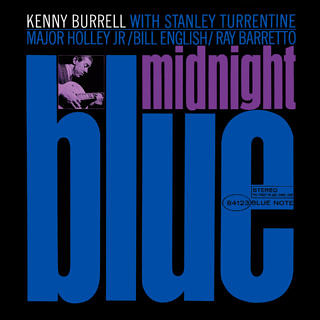 Capa do álbum Midnight Blue, do guitarrista Kenny Burrell.
Fundamentais para o sucesso da Blue Note, o engenheiro de som Rudy Smith, o diretor de arte Reid Miles e o fotógrafo Francis Wolff ajudaram Lion a destacar jovens músicos que logo estariam ditando os novos rumos do jazz. Raras marcas conseguiram tamanha identidade com um gênero musical.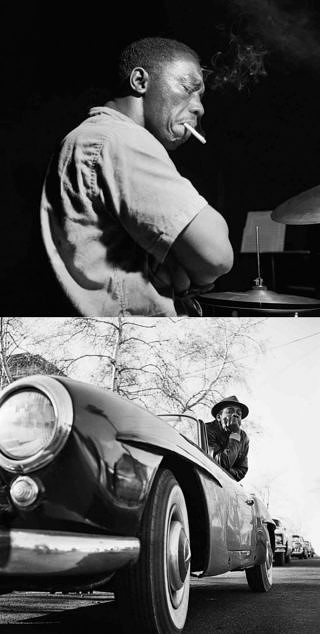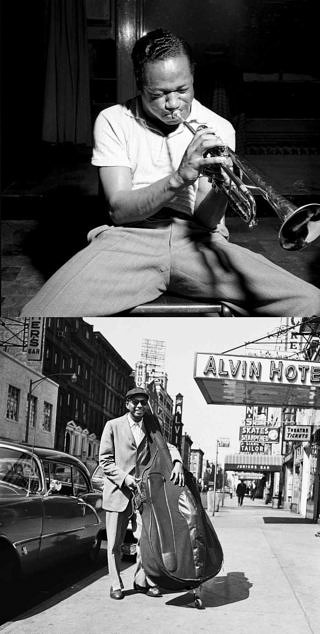 O fotógrafo Francis Wolff foi um dos diretores da Blue Note, ao lado de Alfred, e seus registros representam a essência do jazz em preto e branco.
Reconhecida internacionalmente como a gravadora mais importante do jazz, a Blue Note também entrou para a história do design gráfico moderno com as suas icônicas capas dos LPs, mudando a estética de apresentação dos discos e inspirando milhares de pessoas até hoje.

Para quem quiser apreciar em alto e bom som, reunimos alguns dos clássicos da gravadora em uma playlist do Spotify.