Experimente
Canal Bis
Experimente ("Experiment") is a TV program which blends music, art, camaraderie and plenty of musical experimentation. A tailored space for independent bands to showcase their work, and the strength of their sounds, to a wide audience on the Multishow and Bis TV channels.

Based on the proposal received from director Guilherme Zattar in 2012, we recreated the format for a new season and invested in a much more intimate and artistic setting compared to the original series. We rented an abandoned house in Joá and invited a few visual artists and designers to make their mark on the building with installations, drawings, and hand-made paintings. We set-up a professional audio studio backstage, and brought together a special team of cinematographers. Then we invited the bands and presenter Beto Lee to play and experiment at their will.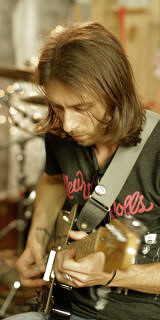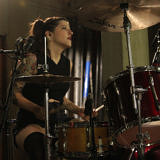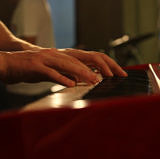 There is room for everything and something to suit everyone's musical tastes: electronic music, experimental, acoustic performances, handmade instruments, heavy guitars and the good old rock'n roll. Want to Experiment? Just tune into Globsat Play and turn up the volume.