Ronaldinho
Nike
Ronaldinho Gaúcho is the epitome of loose, creative, and joyful football. To celebrate his achievements, Nike asked us to create the launch campaign of a historic edition of the Tiempo football boots that celebrate R10's brilliant career.

Porto Alegre, Paris, and Barcelona, amazing dribbles, and emblematic assists that hypnotized millions of fans around the world were the main sources of inspiration for the creation of the 4 original models of the Tiempo  boots. Music, another one of Gaúcho's talents and passions, is also engraved in the football boots with this sentence printed on all shoe tongues: "I play with music in my head."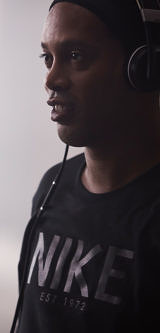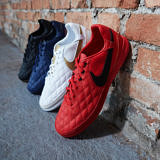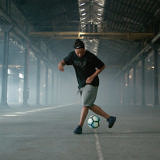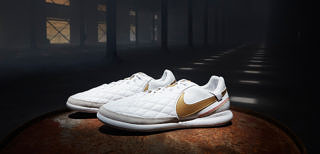 It was during his childhood, playing football on the streets and courts of Porto Alegre, that Ronaldinho developed his unique ability. To create the campaign and all the video and photos from the collection, we took R10 to an empty warehouse to try out the boots. Gaúcho showed off all his skills by dribbling and doing his most iconic moves, in a way only he knows how: with creativity and joy to spare.